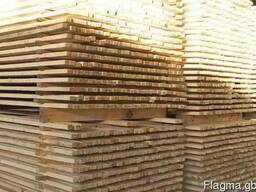 RawExgroup, LLC,

UA
Portsmouth, GB
Our company successfully works in the market of production of lumber and woodworking. The main activities of the company is the production, wholesale of lumber from wood: timber, edged board, board
Within the radius of 200 km from Portsmouth
from
€
1,600
/cu m wholesale
Вековой Лес, LLC,

RU

,

102 km
London, GB
The bog oak is unique material and has no analogues. Its formation takes place hundreds of years, and the result is amazing. The bog oak is strength, hardness and nobility. In addition, it is more
€
320
/cu m DAP
€
130
-
280
/cu m wholesale
Alta Active, s.r.o.,

CZ

,

102 km
London, GB
Boards and bars of various sizes for your order: pine, humidity 10-22%, minimum order 40m3 per week, delivery from Ukraine on terms of FCA, DAP after payment.
Вилута Древ, LLC,

BY

,

102 km
London, GB
Good afternoon. Our factory produces pallet boards. Our production capacity is 20 cubic meters per day. Disk sawing, product quality. Is it possible to cooperate with your company? In a month we
Беляев В.В., SP,

RU

,

102 km
London, GB
The manufacturer produces and sells edged Board, not edged, dry, raw . Oak beech ash. Caucasus.
Fadeeva A., DI,

IT

,

102 km
London, GB
Patchwork of high Italian quality. 80% cotton 20% polyester with a wide variety of colours and patterns. Both modern and classic
РосЭкспортТрейд, LLC,

RU

,

102 km
London, GB
We are a Russian manufacturer of sawn timber (lumber), and are looking for partners for long-term cooperation. We produce timber from Pine, Spruce, Fir, Larch, Oak, Birch. We can produce sawn timber
Термообработка, LLC,

UA

,

102 km
London, GB
I offer heat-treated wood. Thermoeasine, thermosens, thermosilver and other breeds of wood. Dimensions of thermomodified saw timber according to the order. Possible manufacture of final molded
ДревТорг, LLC,

RU

,

102 km
London, GB
We produce and sell planed timber from softwood in St. Petersburg, Russia. Our main products are: planed timber S4S, floor-board, facade board and decking. - Smooth planed timber S4S (with square
РосЭкспортТрейд, LLC,

RU

,

102 km
London, GB
We accept orders for the manufacture of lumber. No cracks. A small amount of knots. The corners of the boards without rounding. The company has several production bases in the territory of the
НПП БелПрибор, LLC,

BY

,

102 km
London, GB
Реализуем доску обрезную, брус. Пиломатериал. Сосна, влажность естественная. Дисковое пиление. Есть все виды распила. Имеется паллетная доска (заготовка), поддоны. г. Буда-Кошелёво. Ждём Вашу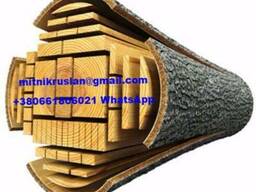 €
450
-
1,000
/cu m wholesale
FCA
Мытлайф, LLC,

UA

,

102 km
London, GB
We are a Ukrainian company offering you a high quality oak board. Class A AB B C, natural moisture and drying. E-Mail-Adresse: mitnikruslan & gmail com Здравствуйте. Продаем под заказ обрезная
Мытлайф, LLC,

UA

,

102 km
London, GB
Terassendielen (Ash), Thermal Ash, Thermo Larch Wir sind eine ukrainische Firma, die Ihnen eine hochwertige Terrassenplatte anbietet. Wir arbeiten streng nach den Vertragsbedingungen und den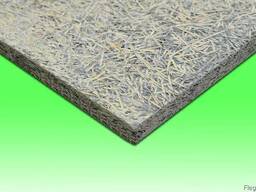 Baltic Trade Group, SIA,

LV

,

194 km
Birmingham, GB
Wood wool cement board(fibrolite plates) GB1(300kg/m³ density) Low density plate. Main application: – Heat insulation; – Sound insulation, soundproofing; – Thermal, hydroregulation of microclimate of
Within the radius of 194 km
New ads
Sawn Timber (Lumber), Hardwood, Softwood, Bars, London.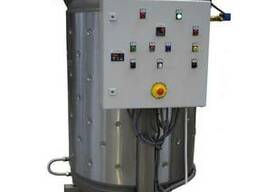 Creaming honey machine, London.
Wood pellets ENplus A1, Birmingham.
£ 239 /t from £ 199 /t wholesale
×
×
×